Las Vegas delis have it all — from absurdly large pastrami sandwiches to kiddie-pool sized bowls of matzo ball soup to white dwarf stars of carbohydrates known as New York bagels. Whether you're looking for a quick nosh or a meal that will induce a food coma, the delis in town have everything you could want. Here are seven of the best Las Vegas delis for when you're craving carbs or want to get your meat on.
Greenberg & Son's Delicatessen
Located inside "The Village" in New York, New York, this Las Vegas deli offers substantial sandwiches filled with glorious meat. Jewish deli staples like corned beef, pastrami, and brisket are on the menu, as well as "lighter" options like turkey and . . . uh, turkey. If you're wanting to eat light and going to Greenberg's, you're doing it wrong.

Popular choices at Greenberg & Son's include Vinnie's Deluxe (beef brisket, pastrami, turkey, muenster cheese, mustard, and mayonnaise), Sam & Emma's (pastrami, roast beef, turkey, Swiss cheese, and thousand island dressing), and Greenberg's Reuben. To wash it all down, the company offers one of the best egg creams on The Strip.
Carnegie Deli
While the original Carnegie Deli in New York closed in 2016, you can experience its rich history and legendary sandwiches at The Mirage. With a voluminous menu of sandwiches, salads, sides, and desserts, there's no way that you'll leave this Las Vegas deli feeling hungry.

Carnegie Deli is especially famous for its corned beef and pastrami, which use a proprietary two-week curing process. Whatever magic happens during those two weeks, the end result is divine meat. Top choices at Carnegie Deli include the mammoth open-face reuben, The Woody Allen (corned beef and pastrami stacked high), and the Monte Cristo.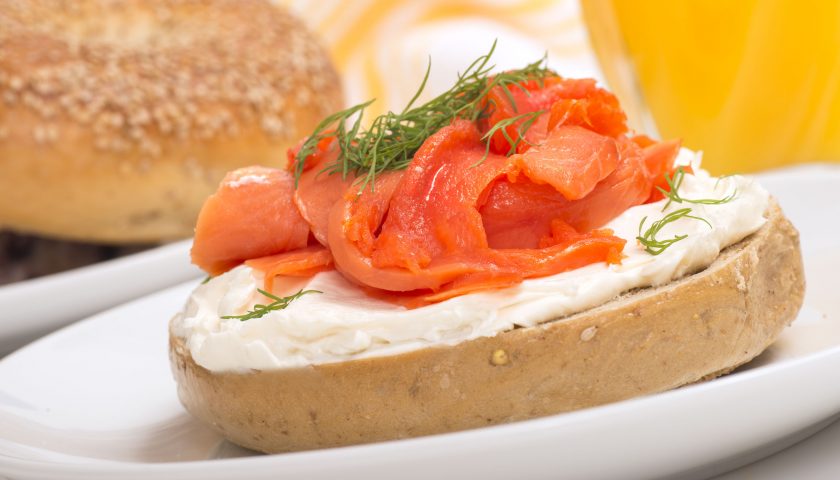 Bagel Cafe
Bagel Cafe and its sister restaurant Del Mar Deli at South Point are two of the finest Las Vegas delis you'll find. Founded by a pair of Long Islanders, Bagel Cafe aims to offer an authentic New York deli experience in Las Vegas. Not only does it have all the deli staples you crave, but it also has New York-style bagels that are simply heavenly.

While the sandwiches at Bagel Cafe are fantastic, the baked goods are the stars of the show. Obviously, the bagels are an excellent choice (they're especially scrumptious with lox and cream cheese). The restaurant also bakes numerous New York deli treats like black-and-white cookies, almond horseshoes, cannolis, babkas, and more. Between the outstanding bagels and the delectable baked goods, Bagel Cafe will send you to carbohydrate nirvana.
Weiss Deli
Many East Coast transplants in Las Vegas claim that Weiss Deli is the only "real deli" in Las Vegas. It's difficult to argue with that stance. This Las Vegas deli serves up authentic sandwiches, soups, bagels, and baked desserts that would be acclaimed in New York's five boroughs. Weiss Deli has a main dining room for proper meals and a small deli counter for takeaway orders.

The biggest problem with Weiss Deli is that it does too many things excellently. The sandwiches, sides, and soups are brilliant. Top sandwich picks include the Arlene Bianchi (pastrami, turkey, cole slaw, Swiss cheese, and Russian dressing), the Sol Rubin (brisket, tongue, kosher salami, cole slaw, and horseradish sauce), and the open-face Reuben. Popular accompaniments include matzo ball soup, knishes, and potato pancakes.

The portions at Weiss Deli are so enormous that saving room for dessert is a Herculean challenge. Thankfully, the deli counter lets you go home with amazing black-and-white cookies, Linzer tarts, challah bread pudding, and more. While you're at the counter, you might as well bring home some bagels, which are some of the best you'll find in Las Vegas.
Backstage Deli
Located in the Luxor, Backstage Deli is a 24/7 eatery that boasts great hamburgers, hot dogs, salads, and breakfast dishes. The best items on the menu are, of course, its sandwiches. Jammed with ample portions of meat, Backstage Deli has several creative sandwiches for you to enjoy. This Las Vegas deli wisely serves tater tots, which are the ultimate form of potatoes.

Top choices at Backstage Deli include the Jawbreaker (corned beef, pastrami, swiss cheese, stage sauce, cole slaw, and french fries), the Omaha (corned beef, Swiss cheese, sauerkraut, and stage sauce), and the Ahh Pluck It! (roasted turkey, bacon, Havarti cheese, cucumber, alfalfa sprouts, red onion, tomato, cranberry smear, and mayo). You can pair your sandwich with fries, chips, or onion rings, but the correct accompaniment is tater tots.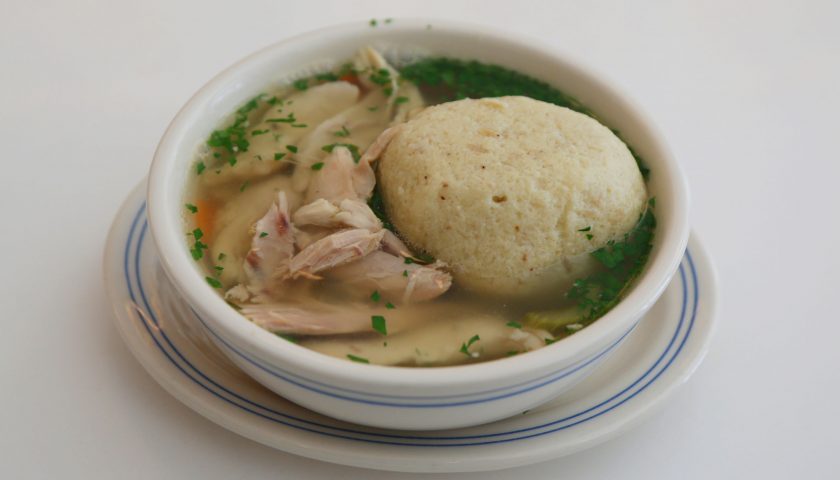 Steel City Sandwich
Located near the Stratosphere, Steel City Sandwich is a Pittsburgh-style deli. Yinzers and non-yinzers alike will enjoy the restaurant's inventive sandwiches. The sandwiches are served "Burgh Style," which has Italian coleslaw, tomatoes, and fries as toppings. Speaking of fries, fans of this Las Vegas deli rave about its fresh hand-cut fries, which can be had naked or with a variety of toppings.

Popular choices at Steel City Sandwich include the Pittsburgh cheesesteak (steak, caramelized onions, and provolone cheese), the Terry Bird-Shaw (grilled chicken, Buffalo sauce, ranch dressing, and cheddar cheese), and the Oh My Cod (beer-battered fish fillet). In addition to its excellent hand-cut fries, the restaurant has pierogies, fried zucchini, and Utz potato chips available as sides. When you're done with your sandwich, you can top things off with deep-fried Oreos a la mode.

Bagelmania
Not to be confused with Hulkamania, Bagelmania is a Las Vegas deli that runs wild with superior soups, sandwiches, and, naturally, bagels. The eatery offers 15 varieties of bagels that can be accompanied by lox, a variety of cream-cheese blends, butter, peanut butter, and sliced cheese. The bagels are so delicious that many customers happily eat them without condiments.

In addition to excellent bagels, Bagelmania offers a variety of soups, smoked fish, breakfast entrees, and sandwiches. Popular picks include the mish-mosh soup (chicken noodle soup with kreplach and matzo balls), corned-beef hash and eggs, and potato pancakes. Customers of the restaurant agree that while everything on the menu is tasty, the bagels are extraordinary.

More Las Vegas Deli Delight
Those are seven of the best Last Vegas delis. We're positive that you'll be delighted by any of them. For more Las Vegas deli choices and other top restaurants, please check out our website.