Las Vegas offers everything for everyone, even when it comes to pizza. Whether you want a greasy, thick slice in less than a minute after a night at the club or want a full dinner with fresh Italian ingredients, or you are looking for authentic Chicago or Neapolitan deep dish loaded with fresh green peppers and homemade sausage, there is something for everyone in Vegas. Particularly in Las Vegas Valley, there is no shortage of good pizza places.
1. 800 Degrees Neapolitan Pizzeria
If you need a break from the slot machines inside the SLS, then 800 Degrees Neapolitan Pizza is waiting for you just off the casino floor. It's quite easy to create your own super-fast pizza. Simply line up to pick out your favorite toppings – just like Subway or Chipotle, but with pizza. Ingredients include handcrafted crust and fresh local vegetables. The crust is made with flour imported from Naples. Best of all, the pizza will be cooked in about a minute in the 800-degree wood-burning oven. So, it will be ready by the time you fill up your drink.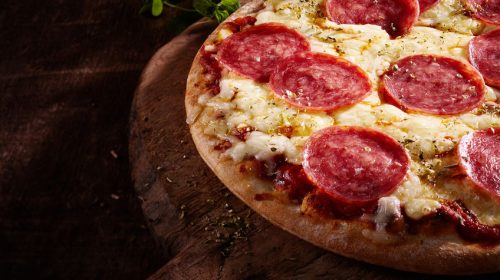 2.     Amore Taste of Chicago
If you like your pizzas Chicago-style, then this is the first place you should visit in Las Vegas Valley. You can build your own deep-dish Chicago-style pizzas here. Here at Amore Taste of Chicago, the crust is thick, the pans are deep, and no one cares about counting calories. Some of the pizzas take up to 45 minutes to cook because they are so massive. Choose the Italian beef sandwich if you are looking for a quick Windy City fix.
3.     Dom DeMarco's
Dom DeMarco's is an authentic New York-style pizza spot located in Summerlin. From the same family behind the popular DiFara's in New York, this pizza place in the southwestern area of the Las Vegas Valley offers the best classic New York Italian experience with Grana Padano cheeses, San Marzano tomatoes, and other fresh ingredients that are imported directly from Italy. At Dom DeMarco's, you can order a pizza with a thicker-style crust that is cooked in a square pan or a thin-crust round pie.
4.     Little Italy Pizza
Little Italy Pizza has established a great reputation for offering delicious and the highest quality pizza along with speedy delivery and excellent customer service in the Las Vegas Valley area. The prices are also reasonable. Pizzas here are freshly prepared every day with high quality ingredients so customer satisfaction is guaranteed. They also accept takeout and online orders for delivery. Enjoy the freshest and the best Italian pizza at this pizzeria.
Notable Mentions: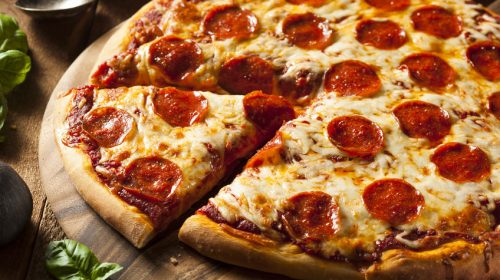 Northside Nathan's
Pizza Rock
Pop Up Pizza
Good Pie
Giordano's
PizzaRev Taproom
The Pizzeria (a.k.a Secret Pizza)
PinUp Pizza
Evel Pie