There are many things you can see and do in Las Vegas and not all of them have to cost you money. There are several free attractions available along the Strip, as well as within a short driving distance. So, if you plan to take advantage of some of those free attractions, then this article will help you.
1. Welcome to Fabulous Las Vegas Sign
Your trip to Las Vegas would be incomplete if you don't visit this landmark. This sign was designed in 1959 by Betty Willis. Now, this popular neon sign welcomes numerous visitors to Vegas every year. The sign's design was never copyrighted and because of that it became synonymous with Las Vegas. Nowadays, you can see it on all kinds of artwork and souvenirs. For years, this sign was on the outskirts of Vegas, but now it is surrounded by hotels and is very popular as a parking lot was built just for it.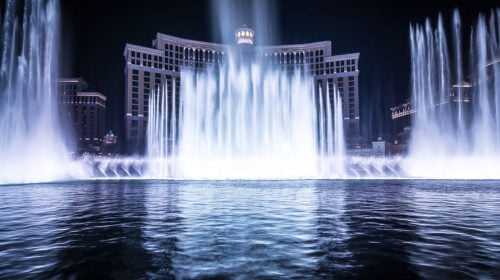 2. Fountains at the Bellagio Hotel and Casino
Fountains at the Bellagio Hotel and Casino offer a visual water symphony that is choreographed to music and occurs every 30 minutes. It is a remarkable welcome to the hotel and casino. The fountains use more than 4,500 lights and 1,200 nozzles. Different kinds of nozzles shoot water up to 500-feet above while there are some that rotate 90-degrees from front to back and 120-degrees side to side. It's an amazing sight that is worth taking the time to watch while strolling along the boulevard. Don't forget to bring a camera.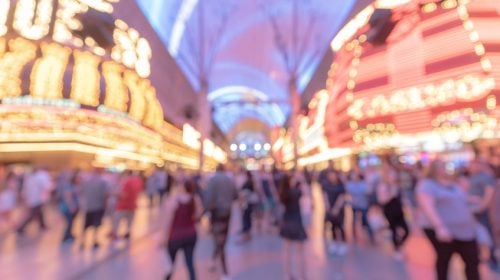 3. Fremont Street Experience
Located a little farther away from the Strip, the Fremont Street Experience is a popular free attraction in the heart of downtown. It is a massive, 90-ft high, light canopy that extends about five football fields when it comes to length. The Fremont Street Experience features over 12 million LED lights and a 555,000-watt sound system. The show begins every evening at sundown, and continues every hour until midnight.
4. The Volcano at the Mirage Hotel and Casino
The Volcano at the Mirage Hotel is another free attraction that is worth watching. It is an artificial volcano that erupts in front of the hotel. It is about five and a half stories high and spews out real smoke and flames that nearby viewers can actually feel. The Volcano has been redesigned several times to add more fire effects and soundtrack to match. The Volcano erupts every hour from 8pm until 10pm, every night, but may close due to high wind or other events.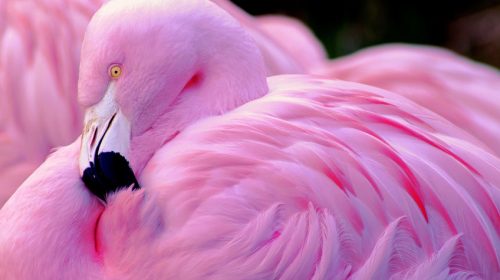 5. Flamingo Wildlife Habitat
Flamingo Wildlife Habitat is a small burst of greenery located in the middle of the Strip. It is a natural home to flamingos, but you will also find turtles, koi, ducks, swans, and even pelicans here. The lush landscaping of this free attraction makes for great pictures because of palm trees, waterfalls, streams, grasslands, and plenty of places to sit. Also, the habitat is family-friendly, so it is a great spot to visit if you've got kids with you.