With the wild ride that was 2019 behind us and the unblemished canvas of 2020 before us, many people are already hatching their New Year's resolutions. You know the drill: lose weight, work out more, save money, learn a new skill. The list goes on.
Whether you're a Las Vegas local or planning a visit in 2020, Sin City may seem like the last place in the world you'd be able to keep your New Year's resolutions. But while Las Vegas may be known for its love of excess (and perhaps just a dash of hedonism), here at Things To Do In Las Vegas, we know that our city has so much more to offer to residents and visitors alike. Check out these four New Year's resolutions you'll actually want to keep this year, plus creative ways to jumpstart your goals in Las Vegas.
Spend More Time in Nature
When was the last time you looked at the night sky and saw actual stars instead of light pollution? In a large metropolitan area like Las Vegas, it's easy to forget about the great outdoors when you're blinded by neon most of the time.
If one of your resolutions is spending more time in nature, you're just a quick detour away from these outdoor havens in and around Las Vegas.
Mount Charleston
Just 30 miles outside Las Vegas city limits, Mount Charleston is a stark departure from the sagebrush and desert sand that surrounds most of the city. Part of the sprawling Spring Mountains National Recreation Area, Mount Charleston is the perfect place to keep your New Year's resolutions, whether it be camping, hiking, stargazing, playing in the seasonal snow, or spending a low-key weekend in one of the rustic cabins at the Mt. Charleston Lodge.
Red Rock Canyon
Red Rock Canyon National Conservation Area is located just west of Las Vegas. The striking red sandstone woven throughout the canyon is the result of millions of years of intense geological activity. You can drive the 13-mile scenic loop to take in the sights, camp, bike, boulder, or hike one of the 26 trails within the canyon.
You can even go horseback-riding or see the canyon from a whole new perspective with a helicopter tour. The aptly-named Red Rock Resort on the west side of town is conveniently located close to this natural wonder and offers beautiful views of the canyon from its rooms.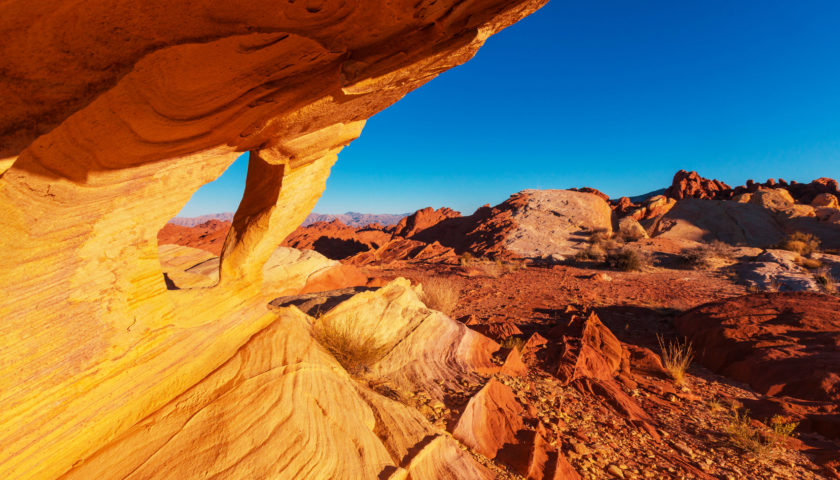 Valley of Fire
Valley of Fire is the largest state park in Nevada, with over 40,000 acres of sandstone and limestone canyons, rock formations, and mountains. About an hour northeast of Vegas, Valley of Fire offers a glimpse into the remote natural beauty of the Mojave Desert. Go hiking, biking, or camping and soak in these once in a lifetime views. You can take your experience to the next level with an off-road Jeep tour or by riding an ATV or Sun Buggy through the desert.
Be More Adventurous
It's easy to feel boxed in by the routines and drudgery of daily life. If your goal is to break out of the monotony and have new experiences in 2020, Las Vegas is a great place to help you keep your New Year's resolutions by seeking out new adventures.
See the Grand Canyon from a Helicopter
Maybe you've been to the Grand Canyon before, but have you ever seen it up close and personal? A Grand Canyon Helicopter tour gives you the opportunity to experience one of the seven natural wonders of the world from a bird's eye view.
Your 5 Star Helicopter tour will take flight from Las Vegas, passing over the Hoover Dam and Lake Mead NRA before descending into the Grand Canyon for an unforgettable and thrilling experience. You can also upgrade your tour to include a stop at a sunset overlook of Valley of Fire.
Zipline Through Bootleg Canyon
Bootleg Canyon in Boulder City is home to rolling desert hills, great views of the Las Vegas Valley, and wildlife like red-tailed hawks, chuckwallas, and even the occasional big-horn sheep.
In the middle of it all is the Flightlinez Bootleg Canyon Zipline, which spans more than a mile and a half of the canyon and offers heights and speeds for the most daring adrenaline junkies. With the longest portion of the zipline just shy of half a mile long, you can slingshot across the canyon at speeds up to 60 miles per hour.
If you'd rather keep your New Year's resolutions within city limits, you can also zipline at downtown Fremont Street's Slotzilla Zipline, the Voodoo Zipline at the Rio, or the FLY LINQ Zipline above the Linq Promenade.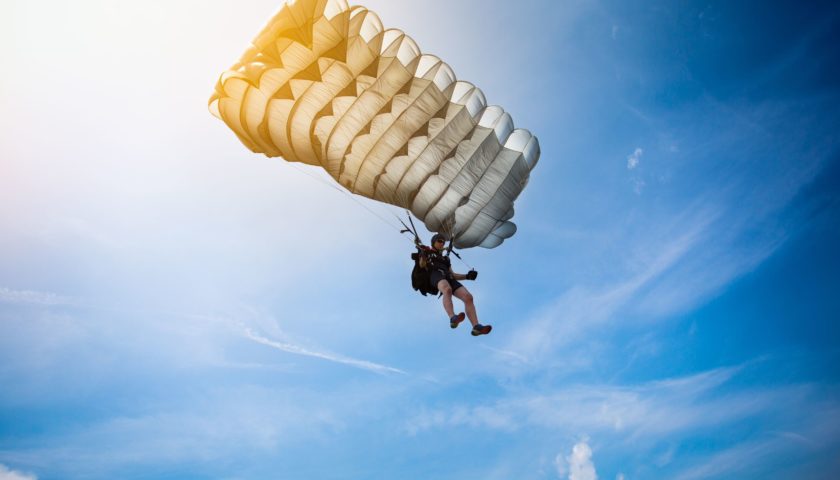 Go Skydiving
There are few experiences that can compare to skydiving. If your resolution is to get out of your comfort zone (or intentionally jump out of a plane) GoJump Las Vegas requires no experience and just a quick 20-minute safety briefing before you take the plunge with a certified tandem-master over the Nevada desert. You can even have your adventure documented from beginning to end by a professional videographer.
For a different kind of freefall, check out the 829-foot SkyJump at the Stratosphere. But if you're looking for something a little closer to the ground, try indoor skydiving instead. All the fun with a notable lack of danger.
Experience More Culture
There's more to Las Vegas than just drinking and gambling. If you're looking to experience more art and culture this year, check out these fixtures to learn more about our unique city's history and appreciate art from all corners of the world.
Neon Museum
The Neon Museum is a living archive of some of the most iconic Las Vegas signage. It houses the Neon Boneyard, which is full of functional or restored YESCO signs that tell the story of Las Vegas' rise to fame. Locals know that Las Vegas is quite fond of change, particularly in the form of bulldozing and demolishing old hotels and buildings to make way for the new. The Neon Museum seeks to preserve what's left when the buildings come down.
Take a guided night-time tour to get the most out of your Neon Boneyard experience and soak up some of the ephemeral history of Sin City. Also, don't miss the Tim Burton "Lost Vegas" exhibit that will call the Neon Museum home through February 15, 2020.
The Mob Museum
Most people associate the mob with New York or Chicago, but the mob had a significant impact on the development of Las Vegas as well. The Mob Museum is housed in downtown Las Vegas' former courthouse and post office, originally constructed in 1933. It now houses one of the largest collections of artifacts, photographs, and exhibits tracing the history of the mafia from the East Coast to the West. Highlights of the museum include the Valentine's Day Massacre brick wall, the Prohibition exhibit (including an authentic speakeasy), and the interactive Crime Lab.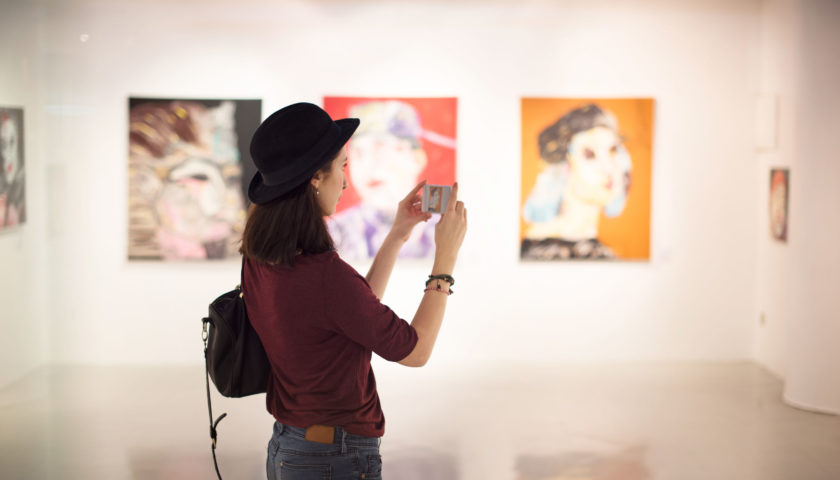 Bellagio Gallery of Fine Art
The Bellagio Gallery of Fine Art may be inside a hotel, but stepping inside this quaint gallery will transport you to another world. Rotating exhibits from across the globe grace the walls of this art museum. The current exhibit, Material Existence, curates Japanese art from the Jōmon Period to the present and synthesizes cultural perceptions of the material, spiritual, and the natural world throughout history. It will be on display until April 26, 2020.
Looking for more art museums to get cultured and keep your New Year's resolutions? Check out these must-see art galleries in Vegas.
Laugh More
Life is stressful. Take the edge off by making it a point to spend more time this year laughing and less time worrying. With plenty of year-round shows and comedy clubs in Las Vegas, it'll be easy to keep your New Year's resolutions.
Penn & Teller
Penn & Teller at the Rio is a Las Vegas classic. Part comedy stand-up, part magic act, Penn's pithy narration and Teller's wordless antics will never fail to put you in a good mood. The dynamic duo updates their act often, so even if you've seen them before, it's worth seeing them again. Make it dinner and a show at the Rio's Voodoo Steak restaurant, or grab a daiquiri or two at the Purple Zebra to unwind.
Brad Garrett's Comedy Club
You may know Brad Garrett from his role on the sitcom Everybody Loves Raymond. Since opening his old-school Vegas comedy club at the MGM Grand in 2012, Brad Garrett has headlined and hosted a variety of side-splitting comedians. Even better, Brad Garrett's Comedy Club is a supporting partner of the Maximum Hope Foundation, which raises money to help critically ill kids and their families get the medical care and emotional support they need.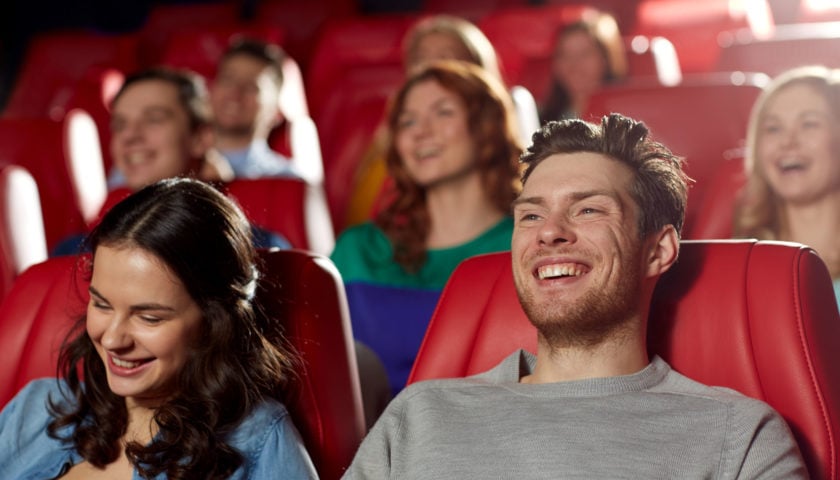 Las Vegas Live Comedy Club
Located inside Planet Hollywood, the Las Vegas Live Comedy Club hosts top comedians hailing from New York City, Los Angeles, Chicago, and more. Edwin San Juan is the current headliner, combining classic and contemporary comedy into an unforgettable experience. Special guests often make an appearance, so every show is a little bit different.
Keep Your New Year's Resolutions in Las Vegas
Looking for more resolutions you'll actually want to keep this year? Practice more self-care in 2020 by treating yourself to a full body treatment at one of Las Vegas' luxurious spas, curb your spending while still exploring the best the city has to offer, or spend more quality time with your kids (and your pets).

If your resolution includes traveling to fabulous Las Vegas, Things To Do In Las Vegas offers some of the best deals on accommodations, shows, and nightlife for the perfect getaway or maybe even a staycation.