Coronavirus Updates for Visitors and Locals
It's been more than a month since Nevada Governor Steve Sisolak ordered all non-essential businesses to close their doors in response to the worldwide COVID-19 pandemic. The Las Vegas coronavirus shutdown has since shuttered every hotel and casino on the Strip, in addition to thousands of businesses across the Valley.
As the unemployment rate rises and Las Vegas residents remain hunkered down in their homes, there's one question on everybody's mind: when is Las Vegas going to reopen? The answer is complicated, but with positive coronavirus cases and deaths appearing to slow down throughout the state, a comprehensive reopening plan is in the works. Check out these and other Las Vegas coronavirus updates below.
What Is Nevada's Reopening Plan?
In addition to joining the Western States Pact, Governor Sisolak also recently announced his four-phase, long-term plan to reopen the state. The so-called "Roadmap to Recovery" will lay the groundwork in order to safely and steadily begin easing restrictions on non-essential businesses and social distancing.
Is the Stay-at-Home Order Still in Effect in Las Vegas?
The stay-at-home order issued by Sisolak in March was set to expire on April 30, 2020. The governor has since extended the order to May 15, when phase one of the reopening plan is tentatively scheduled to begin. This gradual, tiered reopening of Las Vegas will be contingent upon a 14-day decrease in new COVID-19 cases and hospitalizations throughout Nevada as well as increased testing capacities.
However, as of May 1, certain restrictions have been lifted on recreational activities and retail businesses.
Are Non-Essential Businesses Open in Las Vegas?
As of May 1, non-essential retail businesses are permitted to open by utilizing curbside pickup models to reduce foot traffic inside stores and prevent the spread of COVID-19.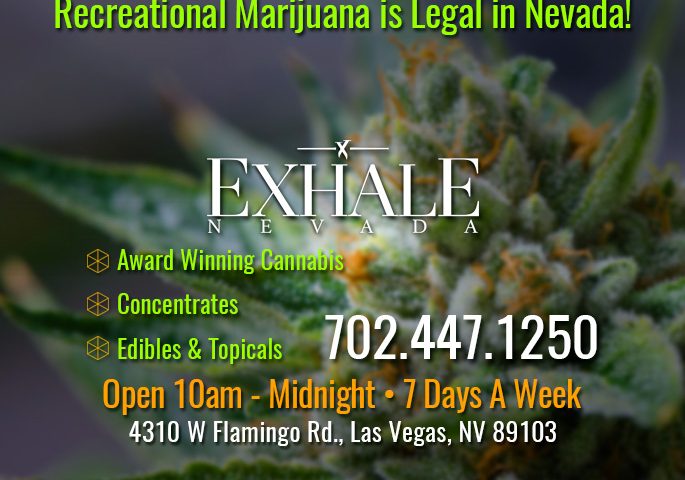 Liquor Stores & Marijuana Dispensaries
Local favorites such as Lee's Discount Liquor will begin offering curbside pickup options in addition to home delivery options for customers.  
Exhale Nevada has adopted a similar model, including same-day delivery and easy curbside pickup of top marijuana products from the comfort of your vehicle.
Restaurants
Dine-in restaurants remain closed for the time being, although there are still plenty of options if you're looking for delivery or takeout options. Yard House is offering 15% off all contactless curbside pickup orders through May 17. Order all your menu favorites, including 64 ounce growlers of your favorite house beer. Delivery is also available through GrubHub.
Personal Services
Spas, salons, and other personal service businesses like tattoo shops remain closed until further notice due to social distancing concerns. You can help support these businesses in the meantime by purchasing gift cards to use at a later date.
Shopping Malls
While a few restaurants with their own separate entrances inside the Fashion Show have been allowed to remain open (looking at you, Benihana), most of the awesome shopping venues throughout Las Vegas will remain closed for now.
Luckily, most stand-alone retail stores throughout the Valley will have the ability to reopen in some capacity (namely curbside pickup) under Governor Sisolak's revised order.
Hotels & Casinos
Everyone has been on their toes about Las Vegas coronavirus updates, and few more than the hotels and casinos that call the Strip home. Closed since March, employees and prospective visitors alike are anxiously awaiting the reopening of our city's biggest attraction.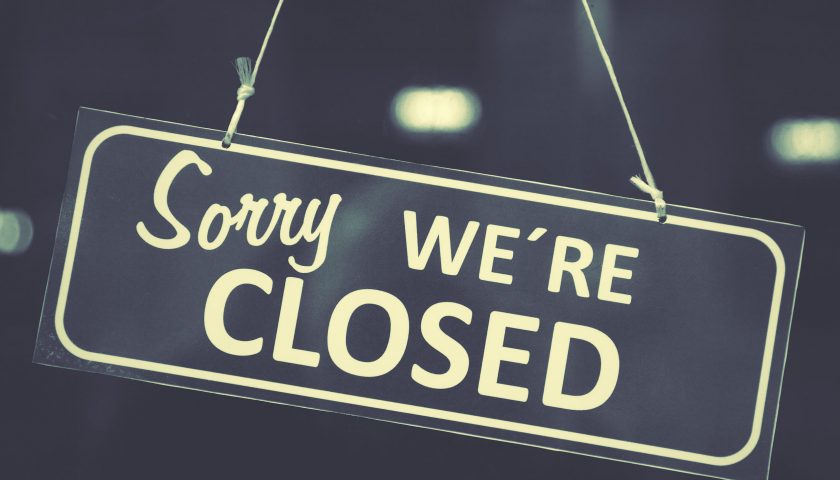 Unfortunately, all Strip hotels and casinos are to remain closed for now to protect the people of Las Vegas and the tourists we love to entertain. This closure extends to our shows, nightclubs, and bars, too.
Although many of our establishments have temporarily closed their doors, they aren't without exceptions. Those traveling to Las Vegas for essential purposes can still find rooms available at Best Western McCarran Inn, The Artisan, and Cancun Resort, just to name a few.
Can't wait until your favorite Strip hotel reopens? The Bellagio is already accepting reservations as early as June 1—just keep in mind that room availability may fluctuate as the pandemic situation evolves in Nevada. MGM Resorts International is allowing for full refunds for those whose travel plans have been affected by the shutdown.
Are State and Local Parks Still Closed?
Most city parks and state parks remain closed to the public while Nevada works prepares to begin phase one of the governor's reopening plan. Current closures include Valley of Fire, Mount Charleston, Lake Mead Recreational Area, and Red Rock Canyon. Most public parks and playgrounds have posted signs pertaining to closures.
That being said, some recreational activities have recently become allowed again, including golf, tennis, and pickleball, so long as participants practice good social distancing.
Which Events in Las Vegas Have Been Canceled or Postponed?
Las Vegas is one of the hottest destinations in the world for concerts, conventions, and festivals of every variety. For this reason, many are understandably wondering about event cancellations and postponements. Read more about the latest Las Vegas coronavirus updates regarding the city's biggest events below.
Electric Daisy Carnival (EDC)
The annual Electric Daisy Carnival, better known as EDC, draws visitors the world over for three days of electronic dance music performances, art, and general revelry in the springtime. Due to the coronavirus, EDC has been postponed until October 2. In the meantime, however, fans can join in the EDC Virtual Rave-a-Thon, beginning May 15 and continuing through May 17.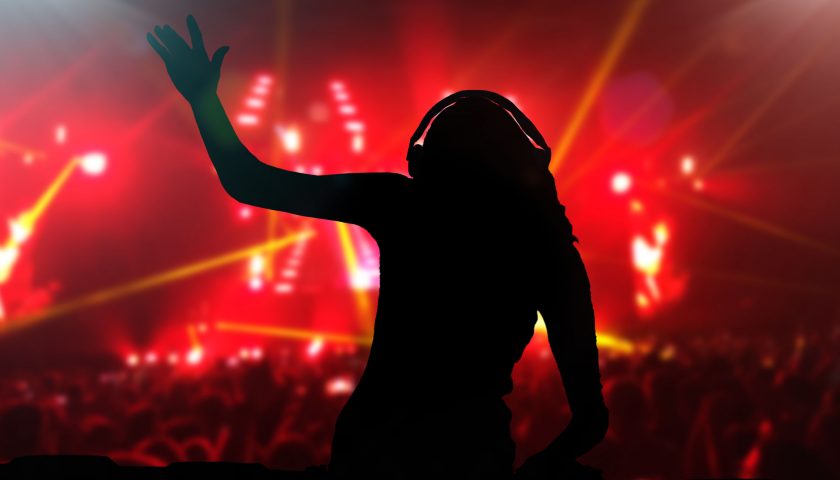 Life is Beautiful Festival
Downtown Las Vegas' three-day celebration of music, art, and food has been canceled for 2020 and will return in the fall of 2021, according to organizers.
Billboard Music Awards
The 2020 Billboard Music Awards were set to broadcast live from Las Vegas on April 29 at the MGM Grand Garden Arena. The event has been postponed, but no alternate date has yet been released.
Country Music Awards
The Country Music Awards were originally scheduled to air from Las Vegas on April 5. Instead, the show has been postponed until September 16, 2020, and will be held in Nashville.
Recording Artist Residencies
2020 was supposed to be a big year for residencies on the Las Vegas Strip. Many of these have been either delayed or canceled. The Jonas Brothers' Park MGM residency has been canceled, as have Gwen Stefani's final shows of her residency at Planet Hollywood. Shania Twain and Kelly Clarkson have postponed their residencies until later this summer and fall, while Lady Gaga's canceled May performances have yet to be rescheduled.
Things To Do In Las Vegas: Your Source for Las Vegas Coronavirus Updates
There's no denying that the COVID-19 pandemic has created challenges for the city of Las Vegas. Although we may have dimmed our neon lights for now, rest assured that Things To Do in Las Vegas will be the first to let you know when our great city is ready to welcome visitors and locals alike. In the meantime, stay safe, stay healthy, and stay home!