Spring Break can only mean one thing—it's time for vacation. When it comes to choosing where to get away, Las Vegas is a popular choice for many reasons. The weather? Balmy and perfect. The party? Nonstop and legendary. We've put together a list of the best the city has to offer to make your Las Vegas Spring Break 2020 unforgettable.
Where to Stay: The Best Spring Break Hotels
First things first, where should you stay when you come to Las Vegas? There are dozens of hotel options, from the heart of the Strip to old school downtown Las Vegas to hidden gems just a few miles off-Strip. Check out our top three Spring Break picks below.
Encore
Rooms from $164
The Encore is the boutique sister property of the Wynn Resort. Book the Tower Suite King room for stunning views of the Las Vegas Strip, downtown Las Vegas, and the sparkling Encore pool through floor-to-ceiling windows. Between Encore and the Wynn next door, there's no shortage of things to do, although you could easily spend your entire spring break in your spacious 745 square foot hotel room, soaking in your oversized marble tub.
While you're at the Encore, enjoy fine dining, treat yourself at The Spa, do some luxury shopping at the Esplanade, and witness the spectacle of Le Rêve, one of the best Cirque du Soleil shows in the city.
Rooms from $124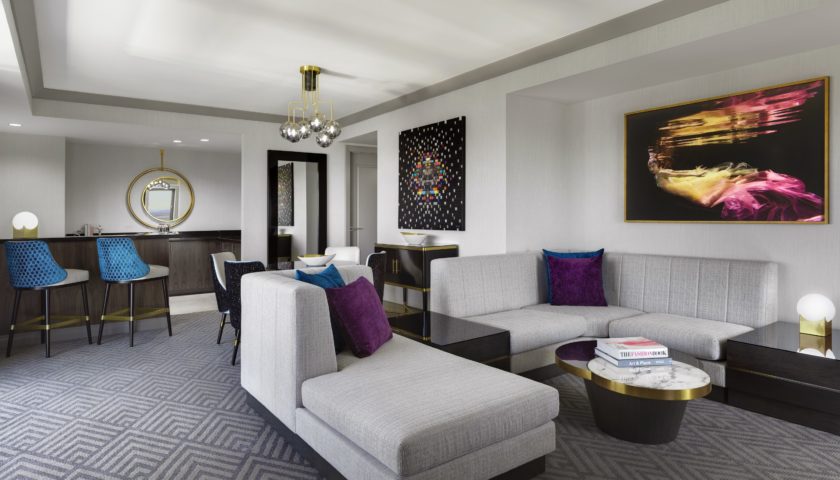 The Cosmopolitan is how you do Las Vegas Spring Break 2020 in style. We recommend the Wraparound Terrace Suite with a gorgeous fountain view. Experience a modern supper club at Rose. Rabbit. Lie., try your luck at high limit roulette, sip cocktails beneath a giant chandelier at Vesper Bar, or catch a high-caliber music or comedy act at The Chelsea, Cosmopolitan's swanky theater venue.
Skylofts from $799
Rooms from $53
If you're ready to splurge, book one of the Skylofts at MGM Grand for you and your friends. You'll have access to personal butler service, in-room massages, and a private plunge pool, plus all the great offerings of the MGM Grand. Dine at three Michelin star restaurant Joel Robuchon, catch a show by renowned magician David Copperfield, or enjoy a round of Topgolf.
Where to Swim: The Best Pool Parties
One of the best parts about coming to Vegas for Spring Break is that the weather is perfect. It's warm, sunny, and almost all the pools on the Strip are open by March. There are even a few that stay open year round, like Beach Club Pool at the Flamingo and the Influence at the LINQ. If you're looking for the biggest and best Spring Break pool parties, look no further than these iconic hotel pools.
Opens March 13
Friday – Sunday 11:00 a.m. – 6:00 p.m.
Swim Night Thursday: 10:30 p.m. – 3:00 a.m.
One of only a handful of rooftop pools on the Strip, Drai's Beachclub is one of the hottest Las Vegas Spring Break 2020 destinations. Spanning more than 25,000 square feet on top of the Cromwell Hotel, this day club offers eight pools, ample seating, and private cabanas with bottle service.
Day or night, you'll have 360 degree views of the city, including the Fountains of Bellagio and the Eiffel Tower Experience. Some of the biggest names in music will make an appearance at Drai's this spring, including Gucci Mane, Wiz Khalifa, and 50 Cent.
Opens March 6
Tuesday & Thursday: 11:00 a.m. – 5:00 p.m.
Friday – Sunday: 11:00 a.m. – 6:00 p.m.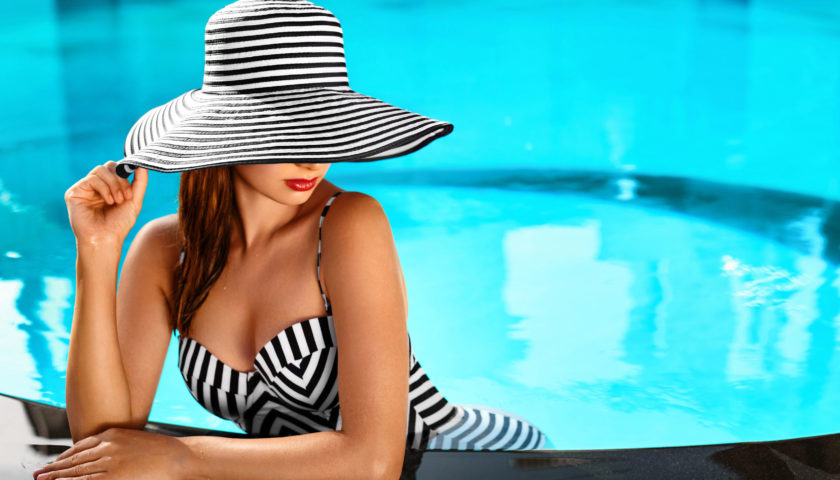 Wet Republic at the MGM Grand is a longtime favorite for locals and tourists alike. With more than 6,000 square feet of saltwater pools and an immersive artist performance area, this beachclub is a prime destination for big name DJs, including Tiesto, Zedd, and Steve Aoki.
Private cabanas, bungalows, and an additional 6 private dipping pools make for an intimate experience in a large-scale venue. Culinary offerings, cocktails, and bottle service are also available.
Opens February 29
Friday: 11:00 a.m. – 7:00 p.m.
Saturday: 10:00 a.m. – 7:00 p.m.
Sunday: 11:00 a.m. – 7:00 p.m.
Palm trees and elegant red and white cabanas and bungalows line the pools at Encore Beach Club (EBC) at Wynn Resorts. One of the most sought-after day clubs in the city, EBC will be hosting a slew of DJs over the coming months, including Diplo, Alesso, and David Guetta.
Book a table with bottle service for the best experience, and head over to XS next door at the Wynn to end your night with more headlining DJs and a full dance floor.
Where to Dance: The Best Nightclubs
After you've spent all day working on your tan, put on your dancing shoes and hit one of the many nightclubs Las Vegas has to offer. These venues will really turn up the party during Las Vegas Spring Break 2020.
Open Thursday – Sunday at 10:30 p.m.
Hakkasan inside the MGM Grand is like four clubs (and a restaurant) in one. The mezzanine is a VIP-only area, with roomy leather seating overlooking the main level of the nightclub with direct access to the massive dance floor from a semi-private space.
The pavilion, on the other hand, is amphitheater-style for an enhanced sense of open-air space, featuring a two-story water feature, DJ booth, and an oriental garden. The Ling Ling Club offers two additional bars and tons of private seating for hanging out with your friends. Rotating DJs include Calvin Harris, Lil John, and Illenium, just to name a few.
Friday – Saturday: 10:30 p.m. – 5:00 a.m.
Monday: 10:30 p.m. – 5:00 a.m.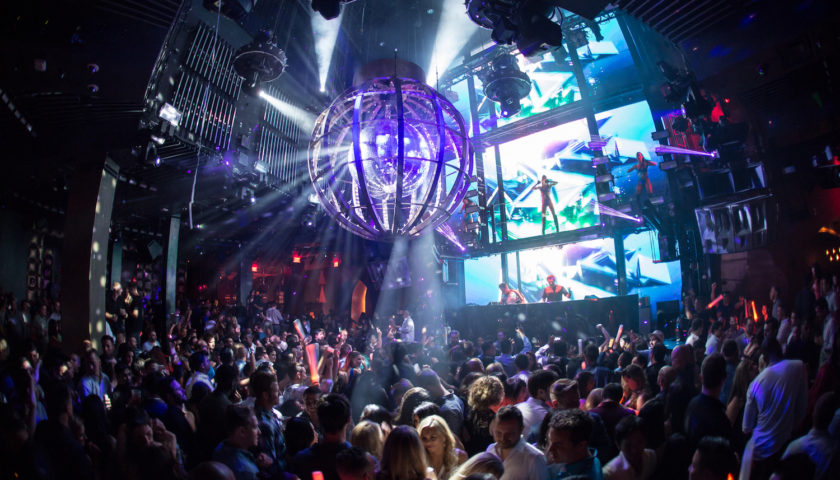 Marquee at the Cosmopolitan is the best of both worlds, as it has both a pool club and an insanely popular night club. If you have to choose one, however, you definitely cannot miss Marquee's incredible nightlife.
Each room is dimly but colorfully lit in shades of blue, red, and purple. Glass window walls overlook the Las Vegas Strip, DJs spin catchy house music, and The Library offers a private VIP hideaway for those looking for something a little more intimate. If you like hip hop, be sure to visit the Boom Box Room for a change of pace.
Open Tuesday & Thursday – Sunday at 10:30 p.m.
You can find the sprawling Omnia nightclub inside Caesars Palace. Home to a world-famous kinetic LED chandelier, the gold seating and accents throughout this tri-level club drip with opulence.
The outdoor bar and lounge offers great views of the surrounding Strip, while the main dance hall comes alive with world-class light and sound systems. Calvin Harris also often makes an appearance here, along with Zedd, Tyga, and Martin Garrix.
Looking for More Things To Do In Las Vegas?
You could spend each day of your Las Vegas Spring Break 2020 vacation in a different hotel, dayclub, or nightclub and still never make a dent in all the great places Las Vegas has to offer. Browse our website for the inside scoop on the best restaurants, hotel deals, spas, and tattoo shops in Vegas.