November 28 is right around the corner, but just because you burned the turkey (again) doesn't mean you can't have a great Thanksgiving in Las Vegas. There's more to this holiday than just watching the Macy's Thanksgiving Day Parade and eating pumpkin pie. Check out eight of the most unique ways to spend Thanksgiving in Las Vegas this year.
Beer Park at the Paris Hotel
The celebration starts early at 9:00 a.m. at Beer Park inside the Paris Hotel. This open-air rooftop deck boasts amazing views of the Strip and offers over 100 different beers plus handcrafted cocktails. Between yard games like Jenga and 75 high-definition TVs, Beer Park is the perfect place to sit back, relax, and watch the game. Don't miss their signature Cajun turkey dish with sweet potato mash, only available on Thanksgiving.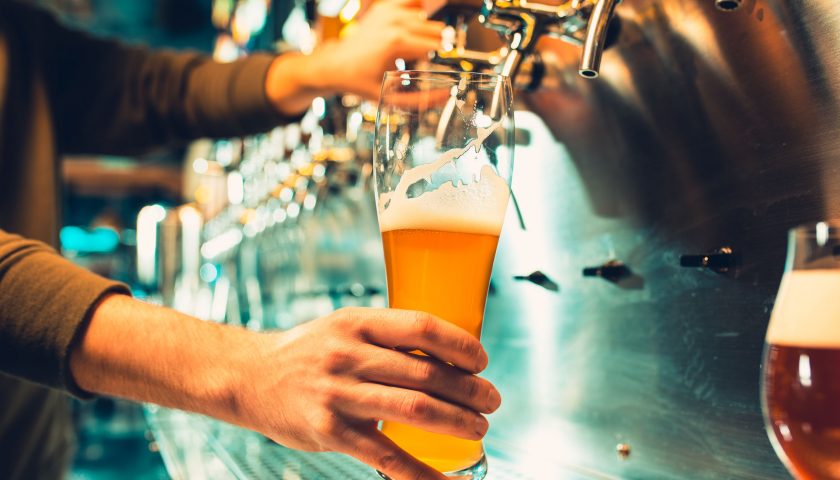 Holiday Cactus Garden
What better way to spend Thanksgiving in the desert than by visiting the festively-lit Holiday Cactus Garden at the Ethel M. Chocolate Factory? Kick-off the holiday season by exploring this botanical garden illuminated by more than a million lights. Admission is free, and the garden will be open all season long starting November 5, including Thanksgiving Day. The cactus garden operates nightly until 10:00 p.m. Enjoy hot chocolate, live entertainment, and take part in a truly unique Thanksgiving tradition.
Twas the Knight at Excalibur
Eat, drink, and be merry at the Tournament of Kings holiday show at the Excalibur. This one-of-a-kind experience offers tickets starting at just $81, with showtimes at 5:30 p.m. and 8:00 p.m on Thanksgiving. All ages are welcome at this King Arthur spectacular, complete with jousting knights and an appearance by the mythical Merlin. Dinner will include a three-course meal of Dragon's Blood soup, roasted Cornish game hen, and all the Thanksgiving sides your heart desires.
Dragon Ridge Turkey Trot
Burn some calories before the day's feast by participating in the 6th annual DragonRidge Country Club Turkey Trot 5K or 1 mile run or walk. The race will start bright and early at 9:00 a.m. and will wind through the scenic DragonRidge Golf Course, which offers stunning views of the Vegas valley. Tickets are $25 and include a race T-shirt. The top 3 runners in each age category will be awarded after the race ends at 11:00 a.m.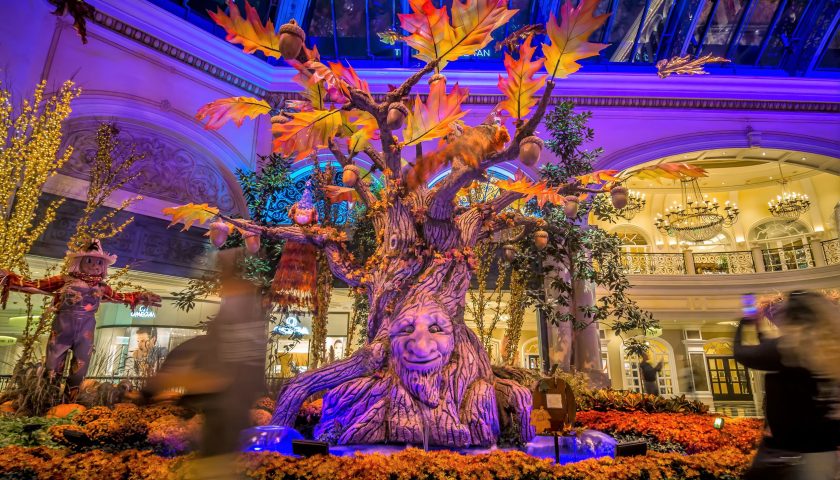 Autumn Harvest at the Bellagio Conservatory
This stunning 14,000 square foot conservatory inside the Bellagio rotates exhibits with the changing seasons. The current Autumn Harvest display will come to an end on November 30, so Thanksgiving will be one of the last chances to see this amazing horticultural homage to the fall season. This year's free exhibit features two 25-foot tigers made entirely of yellow lentils and floral sculptures made from more than 2,000 roses that surround a breathtaking pond.
Soul Good Cajun Thanksgiving
Thanksgiving in Las Vegas can be tricky for those who are vegetarian or vegan. Soul Good plans to change that this year by offering a fully plant-based, Cajun-inspired Thanksgiving meal. The event will be held at the always-delicious and cozy Nourish Creamery & Juice Bar from 1:00 p.m. to 4:00 p.m. Tickets are $60 per person and include all the vegan Thanksgiving fixings you can eat.
Las Vegas North Premium Outlets
If you just can't wait until Black Friday to start your holiday shopping, the Las Vegas North Premium Outlets has got you covered. This massive outdoor shopping mall is conveniently located in downtown Las Vegas just off I-15. The outlets will be open from 9:00 a.m. to midnight on Thanksgiving Day. Adidas, Kate Spade, and Tommy Hilfiger are just a few of the name brands that offer killer outlet prices all year round.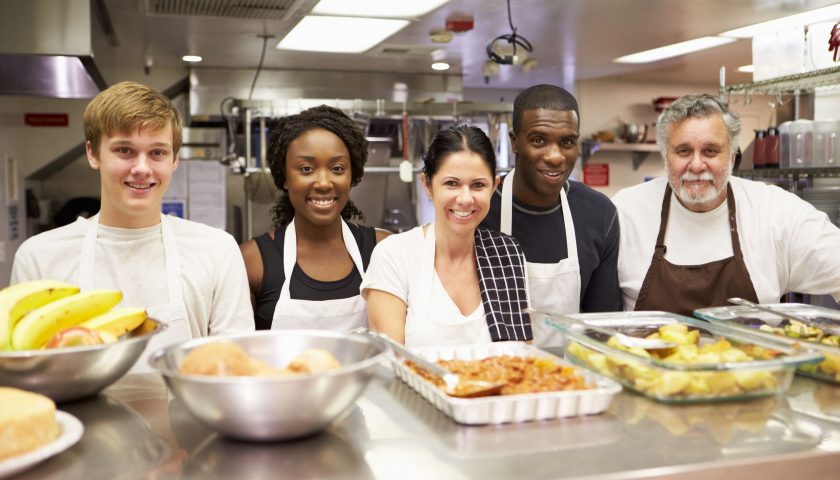 Volunteer with Gobble Gobble Give
If you're looking for a way to give back to the community this holiday, look no further than Gobble Gobble Give. This non-profit program operates nationwide to hand out care packages to the homeless. Las Vegas is now accepting volunteers! Register to attend and plan to bring a warm food dish, clothing, blankets, and toiletry kits. There are plenty of ways to help out, from sorting donations to putting meals together. Spend your Thanksgiving in Las Vegas making a difference in somebody's life.
There's always something to do in Las Vegas, whether you're looking for luxury accommodations, amazing nightlife, and some of the best dining in the world, or if you're just searching for family-friendly activities to celebrate Thanksgiving in Las Vegas. Whatever the case, Things to Do in Las Vegas will always point you in the right direction.