What's new in Las Vegas in 2020? With tons of new hotels, venues, activities, shows, and attractions coming to the Strip (and beyond), there will be no shortage of novel experiences for long-time locals and first-time visitors this year. Check out our picks for the new top things to do in Las Vegas in 2020.
New Venues & Hotels
Several long-term projects will come to fruition this year, including the city's latest venture into the realm of major league sports, a brand new hotel downtown, and the rebranding and remodeling of an existing icon.
Allegiant Stadium
Opens August 2020
Attending a major league sporting event is one of the newest top things to in Las Vegas. The city debuted its first NHL team in 2017, the Vegas Golden Knights. Just a year later, the WNBA introduced the Las Vegas Aces. But the biggest buzz has been about Las Vegas getting its own NFL team.
The Oakland Raiders will become the Vegas Raiders in 2020, and construction crews have been working around the clock to complete the $1.9 billion Allegiant Stadium, which will host football games and other sporting events. This state-of-the-art stadium will feature a translucent dome roof, 65,000 seats, and stunning views of the Las Vegas Strip just to the east.
Virgin Hotels Las Vegas
Opens Fall 2020
Billionaire Richard Branson is in the process of transforming the iconic Hard Rock Hotel into Virgin Hotels Las Vegas, a "lifestyle hotel" and casino. The 1,500-room hotel will include penthouse suites, a 60,000 square foot casino, and more than five acres of outdoor space designated for luxury pools and cabanas. Virgin Hotels will also offer generous meeting, convention, and expo spaces, mingling business with pleasure in a sleek and modern setting.
For those who will miss the Hard Rock's emblematic neon guitar (which cast its glow on Paradise Road for more than 28 years), you can still see the restored sign at the Neon Museum, along with dozens of other retired neon signs from Las Vegas's colorful past.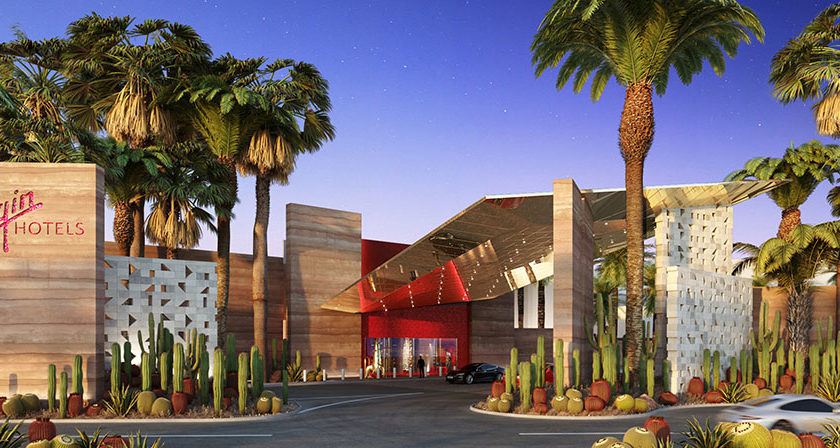 Circa Resort & Casino
Opens December 2020
Circa Resort & Casino is the first hotel in the Fremont area built from the ground up since 1980, and draws inspiration from the golden ages of the 1940s, 1980s, and the owner's vision for the 2020s. Upon completion, it will become the tallest building in downtown Las Vegas at a towering 458 feet.
The resort will offer 777 hotel rooms, a 900-spot parking garage, a rooftop pool and amphitheater, plus the largest sportsbook screen in the world. Circa will also pay homage to Vegas's roots by installing the famous Vegas Vickie neon sign that once watched over historic Fremont Street in the hotel's lobby.
Looking for a great place to stay in Vegas? We've got you covered with the best hotels in the city.
Restaurants
As if Las Vegas doesn't already boast hundreds of amazing restaurants, there's no shortage of new eateries coming to town in 2020. Celebrity chefs and vintage venues abound with these new fine dining experiences that blend retro vibes with modern fare.
Delilah at Wynn Las Vegas
Opens Spring 2020
Wynn Las Vegas borrows inspiration from both Hollywood and the Roaring 20s with its newest "supper club" Delilah, which will make its debut this spring. Between Art Deco architecture, plush furnishings, a live band, and servers attired in flapper dresses and white tuxedos, those who dine at Delilah may wonder if they've accidentally stumbled into an F. Scott Fitzgerald novel.
Mayfair Supper Club at Bellagio
Opens January 1, 2020
The Mayfair Supper Club will open its doors just in time for the new year. Situated in the renowned Bellagio Hotel, Mayfair Supper Club evokes the glamor of old school Vegas and New York City and draws on London's modern supper clubs. Against the backdrop of the beautiful Bellagio Fountains, guests will dine on contemporary American cuisine and listen to live nightly entertainment. Experiencing dinner at the Mayfair Supper Club will be one of the top things to do in Las Vegas in the coming year, so make your reservations early.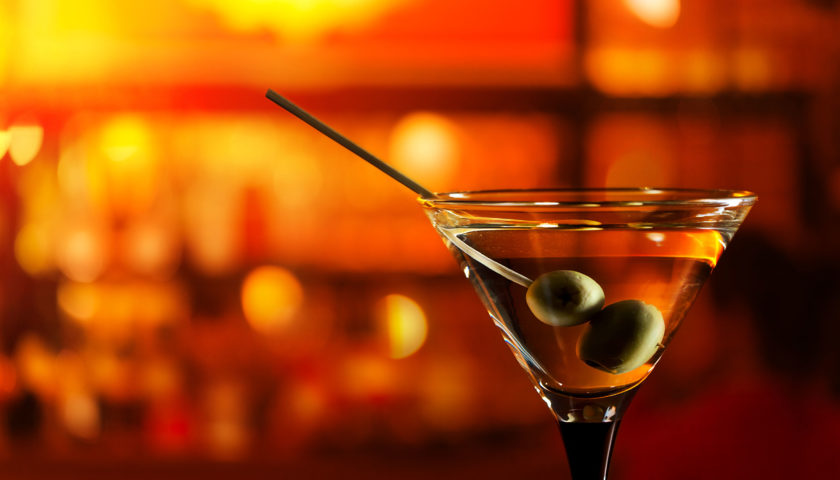 Lucky Cat by Gordon Ramsay
Opens September 2020

Gordon Ramsay will open his sixth Las Vegas restaurant this fall, Lucky Cat. The restaurant, whose location has not yet been unveiled, will serve as the American counterpart to London's wildly successful lounge by the same name, serving sushi, robata grilled dishes, and other small plates. The restaurant's dimly-lit bar will hearken back to Tokyo's underground jazz clubs and Shanghai's drinking dens of the 1930s.
Concerts & Shows
Between sold out shows at the massive T-Mobile Arena and more intimate theater performances throughout the Strip, Las Vegas has plenty of shows and concerts to offer year-round. Here's what's coming in 2020.
Keith Urban at Caesars Palace
Select dates January – November 2020
Tickets from $69
After two sold old shows this past September, Grammy Award winner Keith Urban will return to headline twelve concerts at the Caesars Palace Colosseum theater on select dates throughout 2020. The Colosseum's recently renovated general admission area will allow an up close and personal experience for fans of country music's biggest star. Not to be outdone, the Colosseum will also host Sting, Journey, Mariah Carey, Rod Stewart, and The Who throughout the year.
Diana Ross at Encore
Select Dates in April 2020
Tickets from $91
The legendary Diana Ross will perform for six nights in April 2020 at the Encore Theater. This all-new show will include performances of Ross' solo hits in addition to songs from her time as the lead singer of the Supremes. Audiences can expect stunning costumes and mesmerizing visual displays in addition to Diana's unforgettable voice.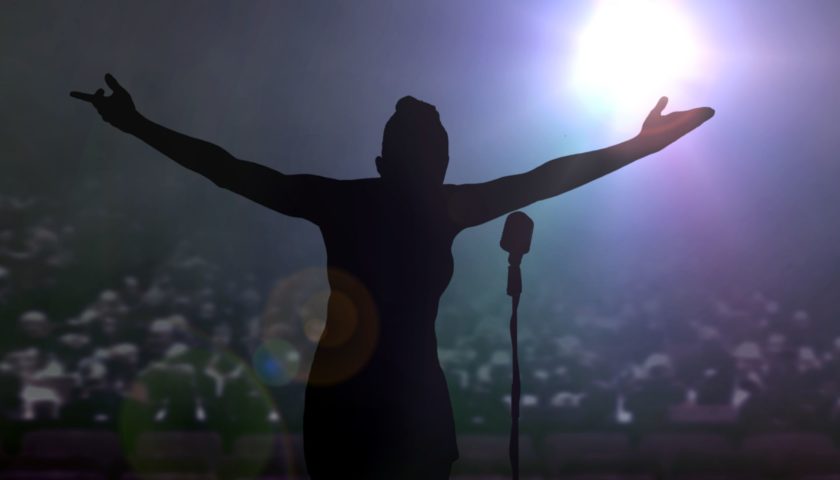 Kelly Clarkson at Planet Hollywood
Select dates April – September 2020
Tickets from $79

American Idol winner Kelly Clarkson will be in residency at Planet Hollywood starting in April, with select performance dates through September 2020. While you're here, don't miss your last chance to see Gwen Stefani and Christina Aguilera, whose Planet Hollywood residencies will both be coming to a close this spring.
Experiences
From getting married by Elvis to hanging out with flamingos, there's always something interesting to experience in Las Vegas. Check out these new attractions coming to the city this year.
AREA15
Opens February 2020
AREA15 is part art installation, part shopping mall, part entertainment complex—and definitely one of the top things to do in Las Vegas this year. This venue will make its debut in February 2020 and has partnered with Meow Wolf, a Sante Fe-based art collective known for their immersive and eclectic artistic installations. The experimental complex will combine retail commerce with restaurants, bars, and event spaces suited for live music, corporate events, private parties, and more.
Viva Vision at the Fremont Street Experience
Opens December 31, 2019
No trip to Vegas is complete without a visit to the Fremont Street Experience. This year, the experience is getting even better with the addition of Viva Vision's $32 million upgrade.
Viva Vision, a 16.4 million pixel overhead screen, is the largest video screen in the world. It overlooks the Fremont Street Experience and dazzles millions of visitors every year with its striking light displays coordinated with sound and music.
The latest upgrade will be an even bigger and better spectacle for visitors as they take in the sights and sounds of downtown Las Vegas, mixing the old and the new.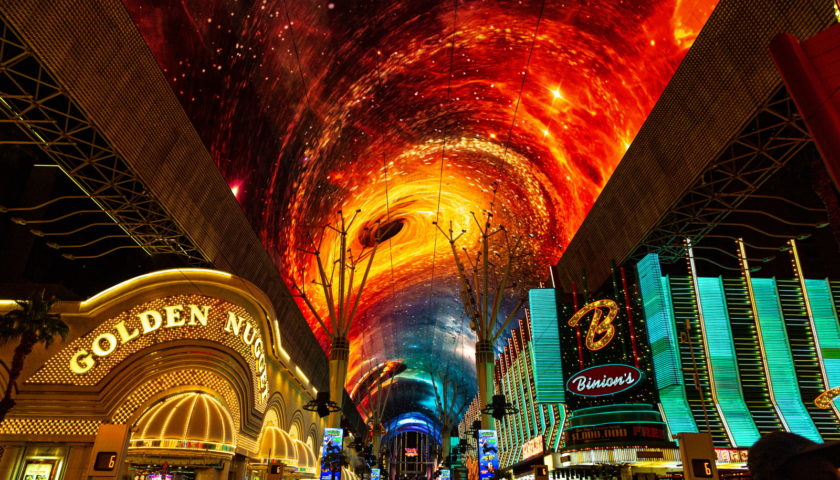 Kamu Ultra Karaoke at the Grand Canal Shoppes
Opens February 2020
Kamu Ultra Karaoke takes (most of) the embarrassment out of karaoke with 40 private lounges soon to open inside the Grand Canal Shoppes at the Venetian. The first high-end karaoke lounge on the Strip, Kama wants to revolutionize the modern karaoke experience with bottle service and an impressive menu, ranging from fresh oysters to churro donut holes.
Visitors will have access to a catalog of thousands of songs, or they can stream their own music for a customizable experience. The venue will also feature a digital water curtain and even private e-gaming suites.
Your Source for the Top Things to Do in Las Vegas
From the historic Mob Museum to the newest skyscraper hotel, we'll always keep you up to date on the latest and greatest our city has to offer. Whether you're looking for the best ways to get around the city or for a great deal on a hotel room, Things To Do In Las Vegas has got you covered.
Check our blog for more handy guides, like where to get the best pour-over coffee in town or which marijuana dispensary you should visit next.